The European Consortium of Innovative Universities (ECIU) is determined to change the way of delivering education from degree based to challenge based. ECIU's proposal to the EU suggests a ground-breaking and innovative educational model on a European scale.
On February 28, the Consortium submitted its proposal for the EU's European Universities call. The 13 member universities and associated partners jointly introduce a concept which focusses primarily on solving challenges provided by industry and society. ECIU University will bring the needs of students and stakeholders together and change our way of delivering education from degree based to challenge based.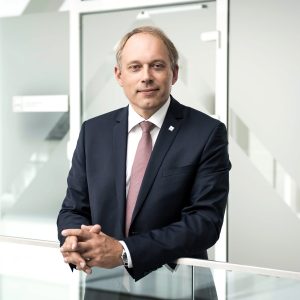 "By actively taking part in ECIU activities we have a perfect opportunity to modernise the higher education. As ECIU members we are among the leaders in the sector and in such a way we can initiate the necessary innovations in order to meet the needs of future students", says Eugenijus Valatka, the Rector of Kaunas University of Technology (KTU).
KTU joined ECIU in 2016 and is the only Lithuanian university in the Consortium.
Challenge based learning will make difference to the world
ECIU has a vision that universities have to reinvent their relationship with society and the challenges surrounding them, and this they can only do together. In order to solve challenges, ECIU universities will assemble teams of regular students and people from industry and society, including lifelong learners. All learners have different backgrounds and thus different needs for knowledge and skills. This is exactly what the ECIU University, its partners and its stakeholders will cater to.
Solving challenges in this way will provide solutions for stakeholders and new knowledge for the learners. Some learners will use this knowledge for their degrees, others document it in a competence passport.
According to Kristina Ukvalbergienė, the Director of KTU Studies Department, challenge-based learning is a challenge itself for many educators and its main difference from standard learning is that the challenge being solved is real and global.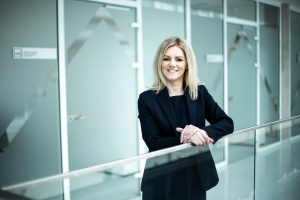 "The challenged-based study process has a completely different logic, meaning that the student is making a real difference to the environment by solving the really existing problems. The representatives of business, public institutions, teachers and researchers are also taking part in the process as its facilitators. The main aim of the challenge based learning is not only to provide certain knowledge and competencies to learners but also to prepare socially responsible citizens actively involved in public life, making a positive impact on society, cities and regions", says Ukvalbergienė.
ECIU University is co-created by different stakeholders
The plan for the ECIU University is co-created with industry, public organisations, society, academics, future and current students at stakeholder events all over Europe. "What should the university of the future look like?" was the key question during these meetings.
The input is brought together in ECIU's application for the European Universities call of the European Commission. All ECIU Member Universities are committed to the vision described in this application. The universities industry partners and almost all regional public authorities support the creation of the ECIU University. Supporting industry stakeholders are Airbus, Cisco, Engineering Ingegneria Informatica SpA, Ericsson AB, Hella, Intel, Lietuvos Energija, Lyse Group, NXP, Ponsse, Sandoz Industrial Products S.p.A. Gruppo Novartis, Sick AG, and Suez Environment.
"ECIU member universities have always been entrepreneurial. We are convinced that challenge-based education on a European scale is the future of higher education, and crucial for the international competitiveness of European universities", says Victor van der Chijs the President of ECIU (the University of Twente).
Start in November 2019
If funded, the ECIU University project will kick-off in November 2019. The first phase of the project will last for three years, during which the concept will be developed further. In the first year, the ECIU University will start with several small transnational challenges that will last for only a few days or weeks, involving stakeholders, students, teachers and researchers.
This will scale up to bigger, so-called strategic challenges, that will require work of 6 months or more. The whole process will be organised in such a way that all stakeholders will be involved in developing the activities.
ECIU
Members of the ECIU are Aalborg University, Denmark. Universidade de Aveiro, Portugal. Universitat Autònoma de Barcelona, Spain. Dublin City University, Ireland. Hamburg University of Technology, Germany. Linköping University, Sweden. Kaunas University of Technology, Lithuania. University of Nottingham, UK. University of Stavanger, Norway. University of Trento, Italy. Tampere University, Finland. The University of Twente, the Netherlands. Tecnológico de Monterrey, Mexico.